My Skincare, MakeUp and Beauty Essentials for Summer REVIEW
Good morning everyone! ♥
In this post I'm going to show you my favourite products and essentials for this summer.
To be honest, in summer I try to wear the minimum makeup as possible, as I sweat too much from the heat and my makeup becomes a mess... So let's see it's product seperatelly:
♥ MAKEUP PRODUCTS ♥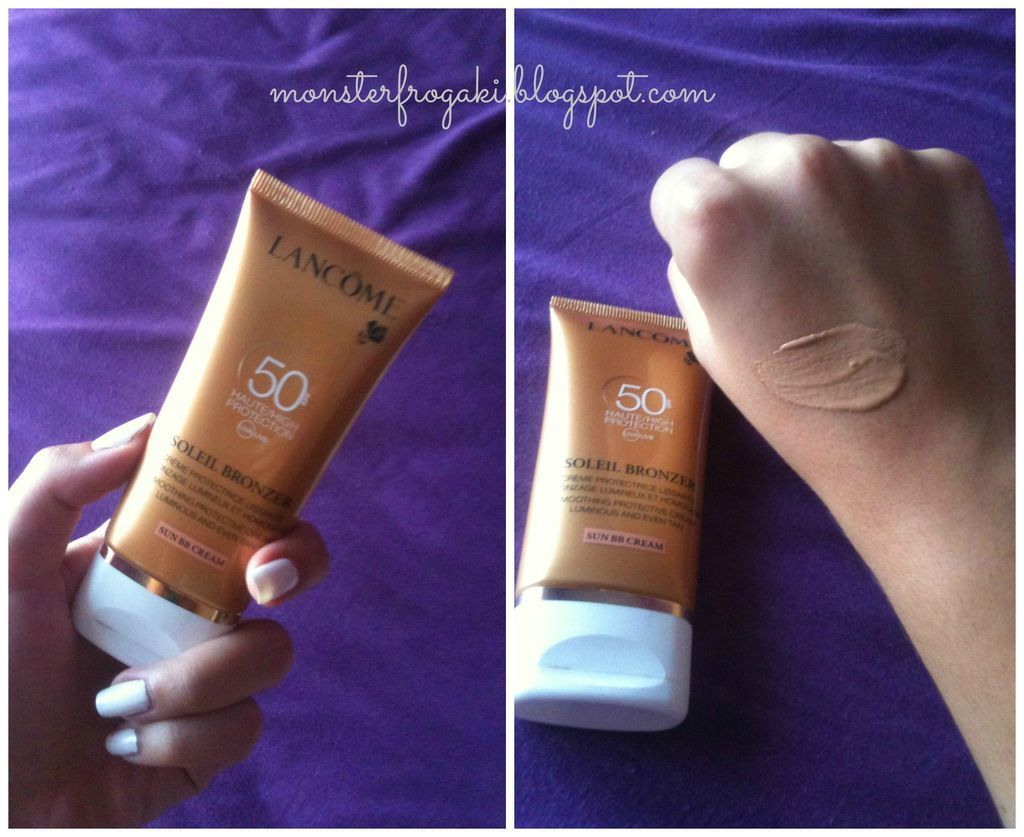 1) Lancome Soleil Bronzer
This is my favourite product so far! It's a sun BB cream, that gives a nice luminus colour and tan at my face! It has 50 SPF (Super High Protection) from UVA and UVB. It is quite pricy though, but it totally worth it! Find it at the Official Lancome website:
here
2) Liposan Lip Butter
I haven't met a person so far you wouldn't love these products. Soft and smooth, it's the best choise if you want bright and soft lips! Since my lips get really dry during summer, this is the best choice. But be careful and don't leave them exposed to the sun or in hot places, they become like soup... (Upps!) My favourite flavors are Frambuesa and Vanilla & Macadamia. Find them online in the Liposan website:
Vanilla & Macadamia
//
Frambuesa
3) PUPA Ultraflex Mascara
Mascara is my eye essential. I'm a totally eyeliner person, but in summer it's almost impossible to wear. This mascara is my life saver. It's a high technology mascara for extra long (false eyelashes effect) and extremelly curved eyelashes. It's ophtalmologically tested and suitable for people with sensitive eyes and those who wear contact lenses. Find it online in the PUPA website:
here
♥ SKINCARE PRODUCTS ♥
1) Bioten Skin Moisture
This cream is so great! It gives my skin a long lasting hydration (That is super important for summer, my skin dries so quickly) and it gives my skin this nice and smooth feeling.. Which lasts the whole day! I use it every morning after I wash my face with my Johnson's Face Care Fashial Cleanser (see product below) and sometimes after I apply a face mask. Find it online in the Bioten website:
here
2)Johnson's Face Care Fashial Cleanser
This product is just amazing. I use it 3 times per day. First, I use it in the morning when I wash my face, then when I want to remove my makeup as a makeup remover, and last but not least, when I wash my face before I go to sleep.
This product is for normal to combination skin, and my skin is dry - oily.
It leaves a nice texture on my face and it never let's it dry.
Find it on e-bay :
here
♥ MISC ♥
1) Victoria's Secret SCANDALOUS Body Mist
In summer I'd rather wear a body mist than a perfume. Body Mists are more "light", and perfumes more "heavy" (that's the best way to say it lol)
This body mist is a combination of raspberry liqueur, praline, and black peony which makes it's smell really "sexy" ;)
The good thing about this body mist is that it's long lasting (as lasting as a body mist can last) and it's kind of cheap, in compare with it's eau de parfum.
Find it in the Official Victoria's Secret website:
here
I hope you liked this post, give me your opinion in the comments! Also, I'd love to see your summer essential beauty products :) Have a nice day xxx
♥